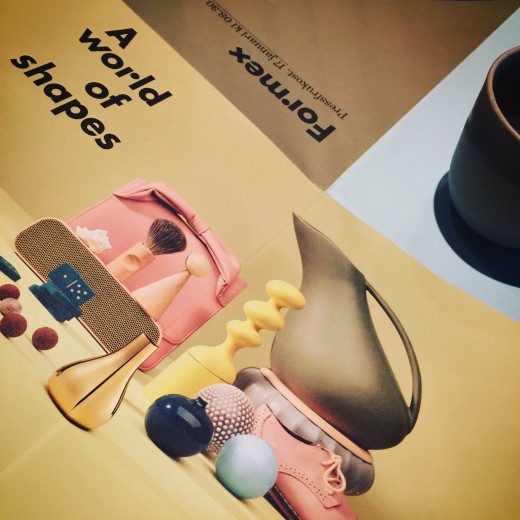 Formex tema för denna mässa är A world of shapes.
Bild: Helena Sundström, Inredningsblogg Villa Varm.
A world of shapes
Onsdagen den 17 januari öppnar Formex – Nordens största fackmässa för inredning och design på Stockholmsmässan i Älvsjö. Mässan går två gånger per år och nu i januari visas vårens och sommarens nyheter.
Jag kommer att åka och besöka mässan under första mässdagen. Följ mig gärna på Instagram @inredningsbloggvillavarm för uppdateringar från mässan. Vad vill du se från Formex? Kommentera gärna!